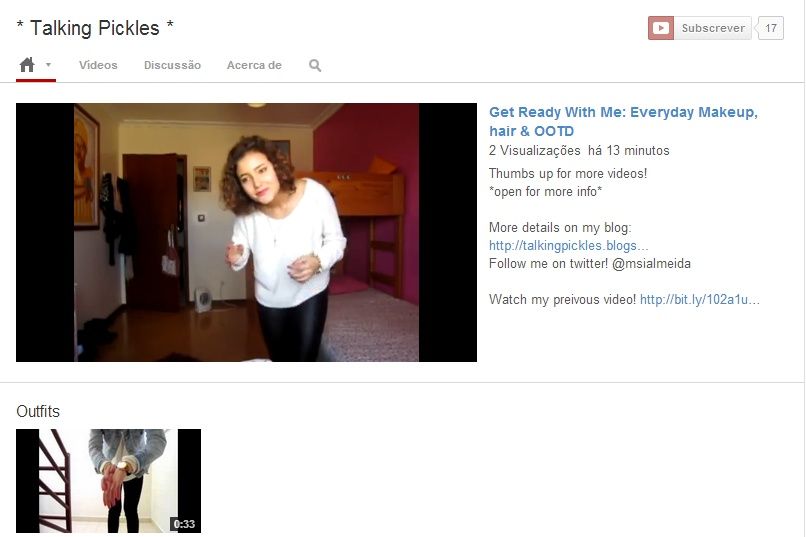 As I promised you yesterday here it is my new video! I love this Get Ready With Me TAG so I though I'd share with you how I get ready when I have the time for it.
I've put together my makeup, hair and OOTD so I hope you enjoy it.
Don't forget to thumbs up and subscribe for more videos!
♥
♥
♥
Como prometido, aqui está o meu vídeo mais recente! Este é um dos meus TAG's preferidos e por isso decidi fazer um vídeo com a minha rotina de maquilhagem, cabelo e o outfit que usei! Espero que gostem,
não se esqueçam de fazer like e de subscrever para mais vídeos!
formspring
•
twitter
• flickr
• lookbook
• youtube
• bloglovin