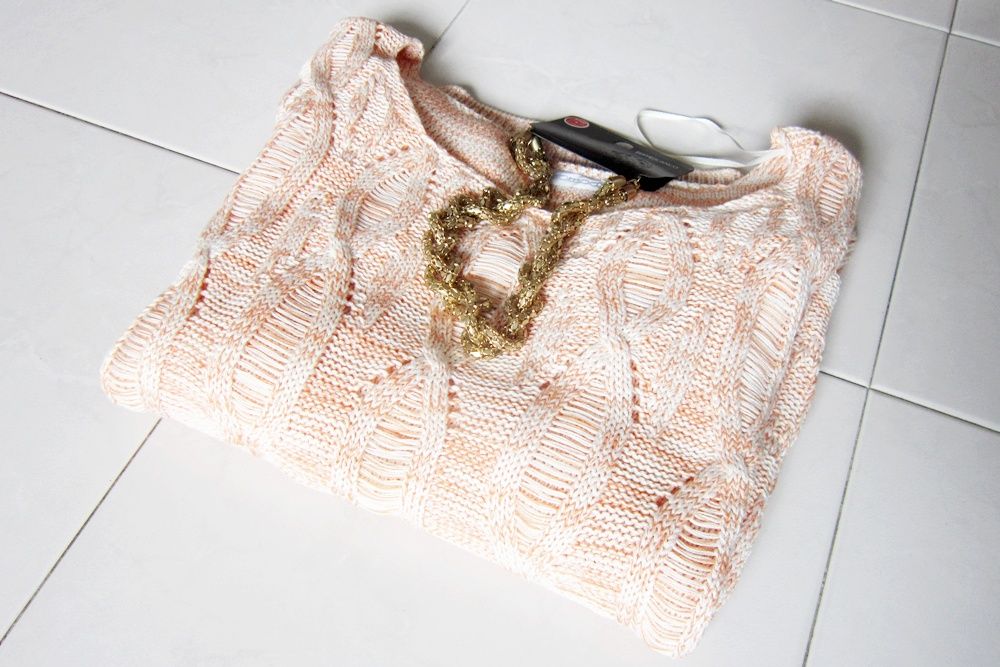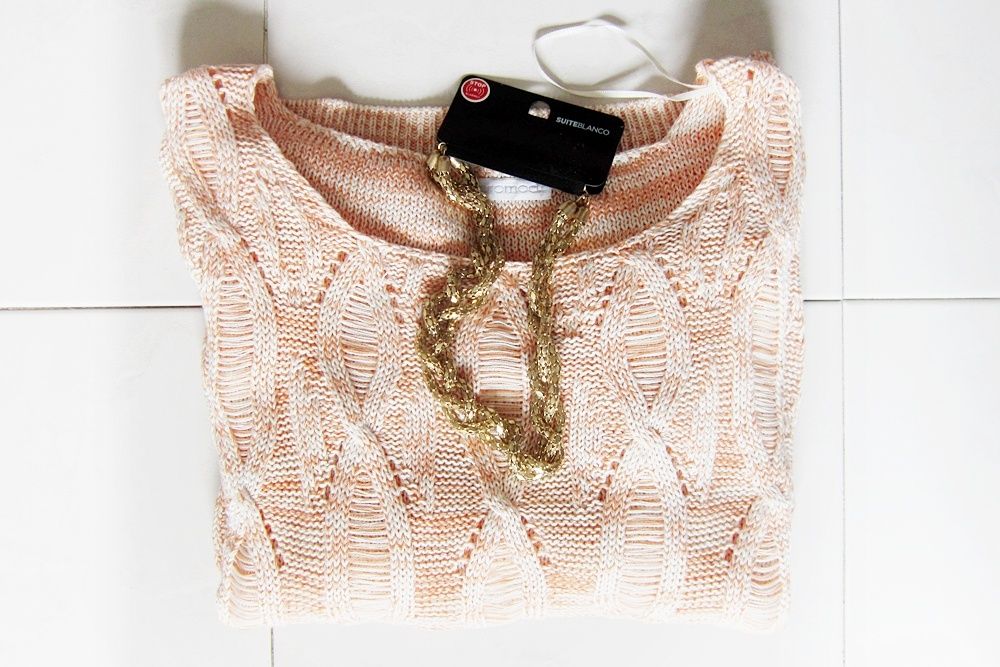 Jumper Promod Necklace Blanco
Hey lovelys! I'm not yet in the spring mood which is totally understandable when everytime I look outside I can only see a horrible looking grey sky, pouring rain and no sun shining in the horizont. I had to do something to brighten up my way too long winter so I ended up buying two things to add to my spring wardrobe.
I fell in love with this jumper as soon as I saw it! I find this color amazing for sunny days, perfect to add some color to my oufits. The material is actually quite thin and so perfect for warmer days.
I'd been lusting for a gold chain necklace in ages and I've finally found the perfect one for both my neck and budget. I can already imagine myself wearing it way too much.
♥
♥
♥
Olá princesas! Ainda não arranjei forma de entrar em
spring mood
e o céu cinzento, a chuva e o escasso sol que vejo quando olho pelas janelas todas as manhãs não está de todo a contribuir para que isso aconteça. Senti que tinha de fazer algo para iluminar estes dias horríveis de inverno tardio e por isso, ontem, acabei por comprar duas peças para o meu armário de primavera ainda em construção.
Apaixonei-me por esta camisola e principalmente pela cor assim que a vi e pareceu-me a peça perfeita para dar cor aos outfits de primavera. O material é bastante mais fino o que é ótimo para dias mais quentes.
Já há imenso tempo que procurava o colar tipo corrente perfeito quer para o meu pescoço, quer para a minha carteira e que fosse de qualidade relativamente (muitoooo) superior aos da Primark. Este domingo consegui encontrá-lo e já consigo imaginar-me a dar-lhe imenso uso nos próximos tempos.
formspring
•
twitter
• flickr
• lookbook
• youtube
• bloglovin