Hey lovelies! Here's the outfit I promised you a couple of days ago.The weather as gotten warmer so I don't have to keep on leaving home in the morning wearing a ginormous coat and I can go for my denim jacket instead. The worst part about it is that rain is back and it doesn't even feel like it's almost spring and that spring break is just a week ago. I truly hate rainy weekend but I guess I'll have to get over it for now and try to enjoy it as best as I can.
Have a great weekend!
♥
♥
♥
Olá! Aqui está o outfit que vos prometi há uns dias. O tempo aqueceu um pouco e sabe tão bem não ter de sair de casa com um casaco enorme e enrolada em cachecóis ainda que os tenha trocado por um guarda-chuva cor de rosa. Não parece que é quase primavera, muito menos que estamos quase nas férias da páscoa e saber que vou ter mais um fim de semana de chuva deprime-me.
Bom fim de semana!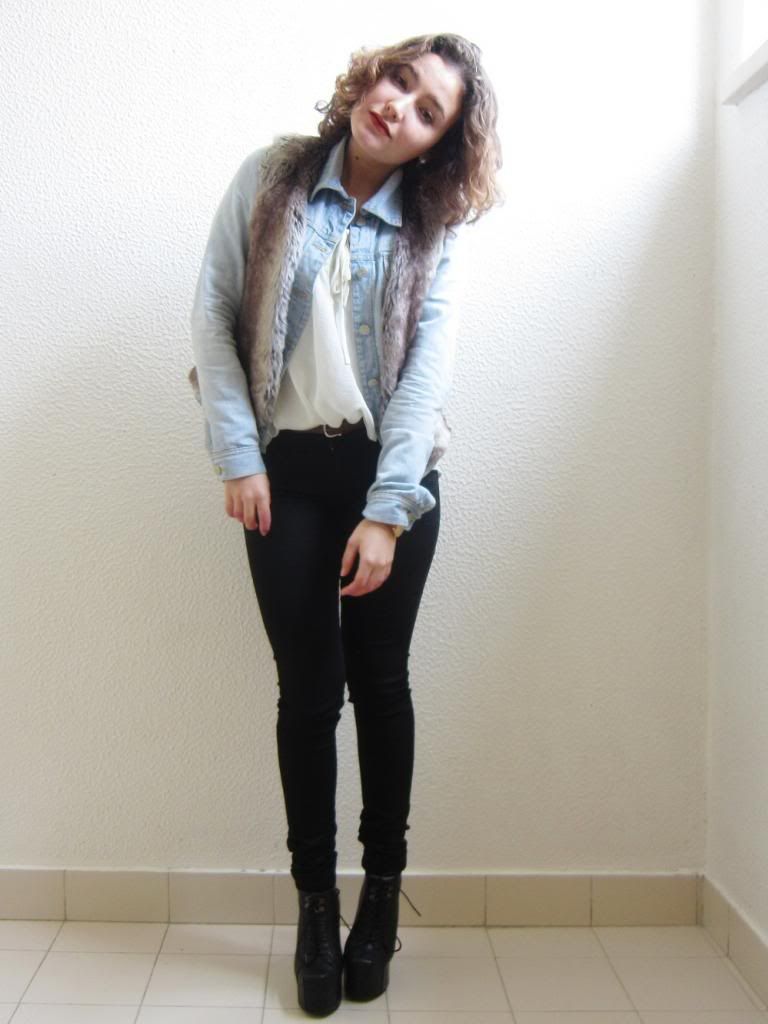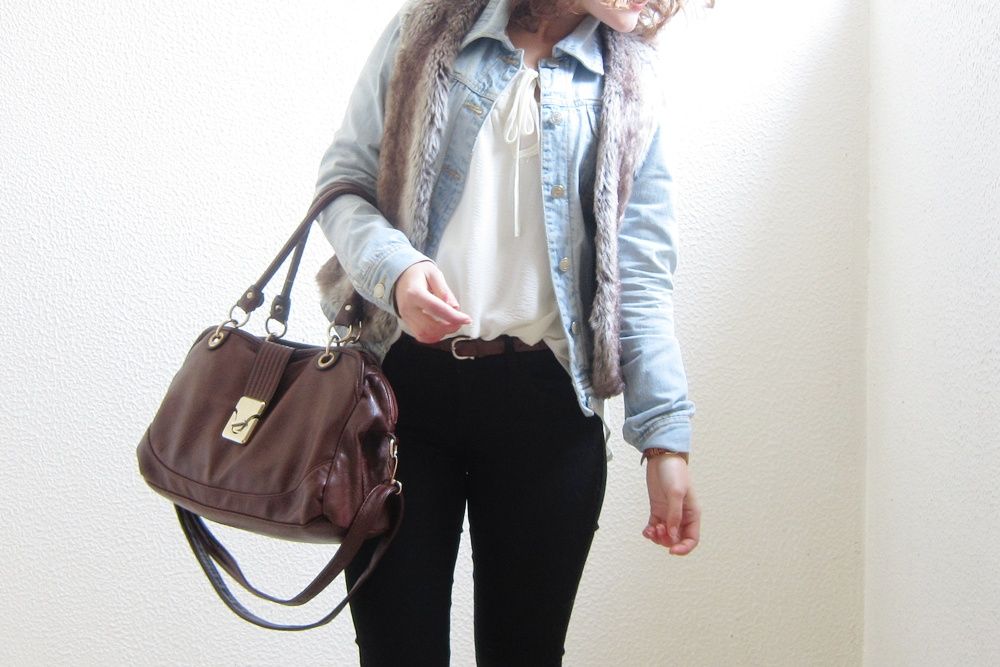 Shirt H&M Denim jacket Bershka Fur vest Local store Jeans Bershka Heels Bianca Watch Casio
formspring
•
twitter
• flickr
• lookbook
• youtube
• bloglovin