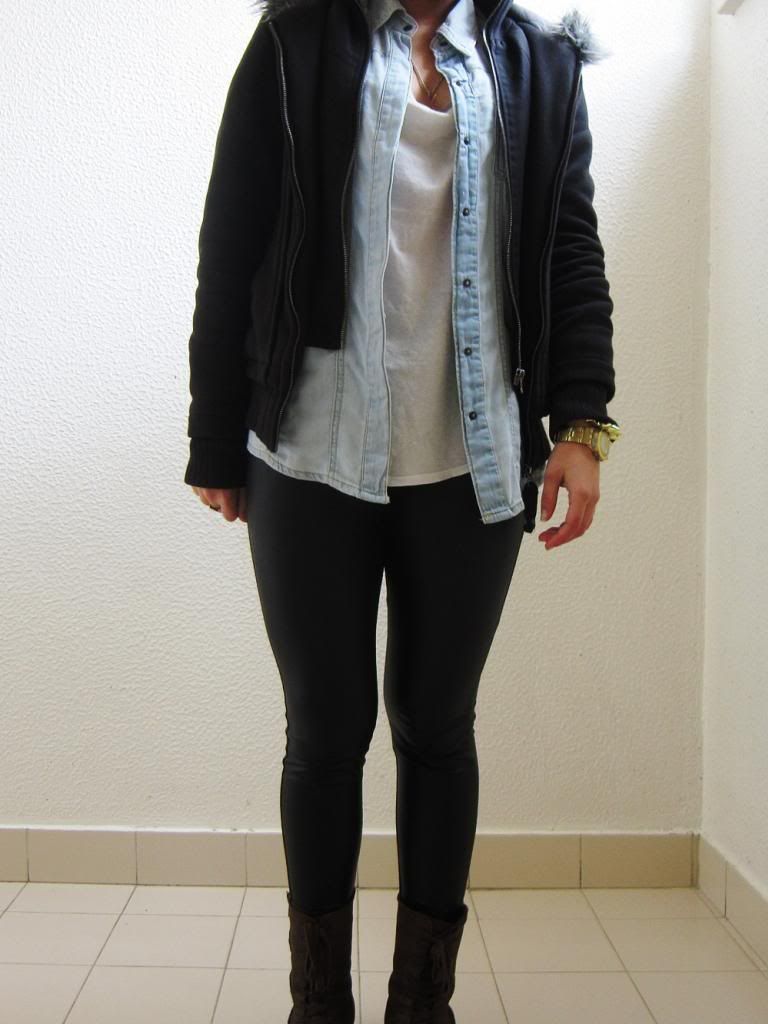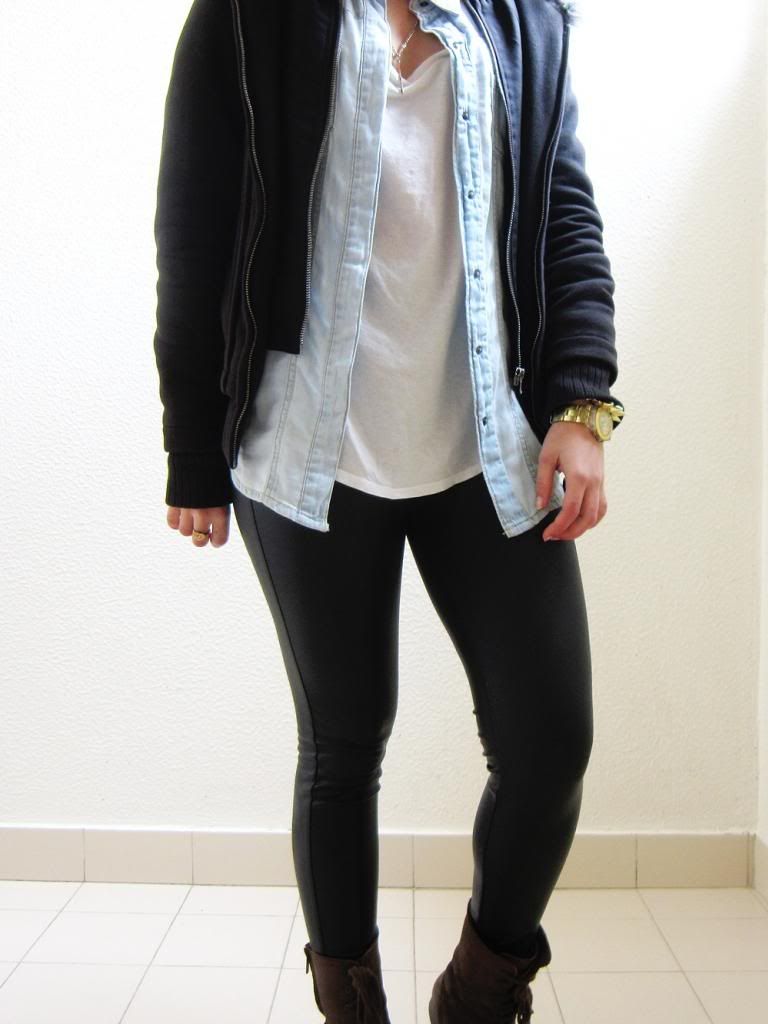 Leather leggins
Bershka
T-shirt
Zara
Denim shirt
Bershka
Jacket
Bershka
It's weekend already and I'm having a really relaxed saturday. I just finished lunch so I'm going for a walk now and hopefully I'll take a few outfit pictures. I'm hoping to spend the rest of the afternoon laying in the couch, watching movies with a plate of nice snacks next to me.
What are your plans for today?
♥
♥
♥
Já é fim de semana de novo e estou a aproveitar o sábado para relaxar. Acabei mesmo há pouco de almoçar e vou passear um pouco e tirar algumas fotos do outfit. A tarde, espero eu, será passada no sofá com muitos filmes e petiscos.
O que vão fazer hoje?
formspring
•
twitter
• flickr
• lookbook
• youtube
• bloglovin