Good night lovelies! I can't stop falling in love with the new collections for spring whenever I go through a online shop and today I'm sharing with you a online store called
China Doll Boutique
I found really stylish, with great products and good prices.
Even though I had an hard time choosing a single item, I ended up putting together this outfit to show you one of my most beloved kind of outfits for spring. I love the idea of mixing military style with feminine pieces and I chose this
jumper
to create the outfit I'd love to see in my wardrobe right now.
What do you think about the store?
♥
♥
♥
Boa noite meninas! Ultimamente sou incapaz de não me apaixonar pelas novas coleções de qualquer loja que visite e hoje venho partilhar convosco uma online shop recente com roupas adoráveis e a bons preços! A loja chama-se
China Doll Boutique
e depois de uma espreitadela é impossível não me derreter por quase tudo. Acabei por criar um outfit com e
sta camisola que adorei
e estou a tentar convencer-me que é impossível transportar estas roupas para o meu armário em 10 segundos.
Se há coisa que tenho adorado nas novas coleções é a combinação do estilo militar com peças femininas e vocês nem imaginam o quão bem me ia sentir dentro desta roupa.
O que acham da loja?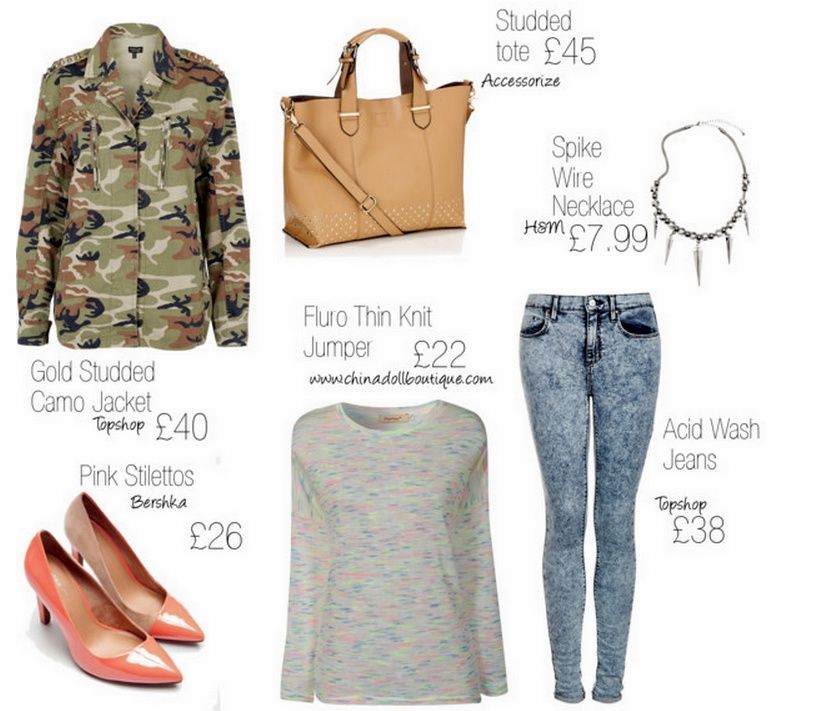 formspring
•
twitter
• flickr
• lookbook
• youtube
• bloglovin