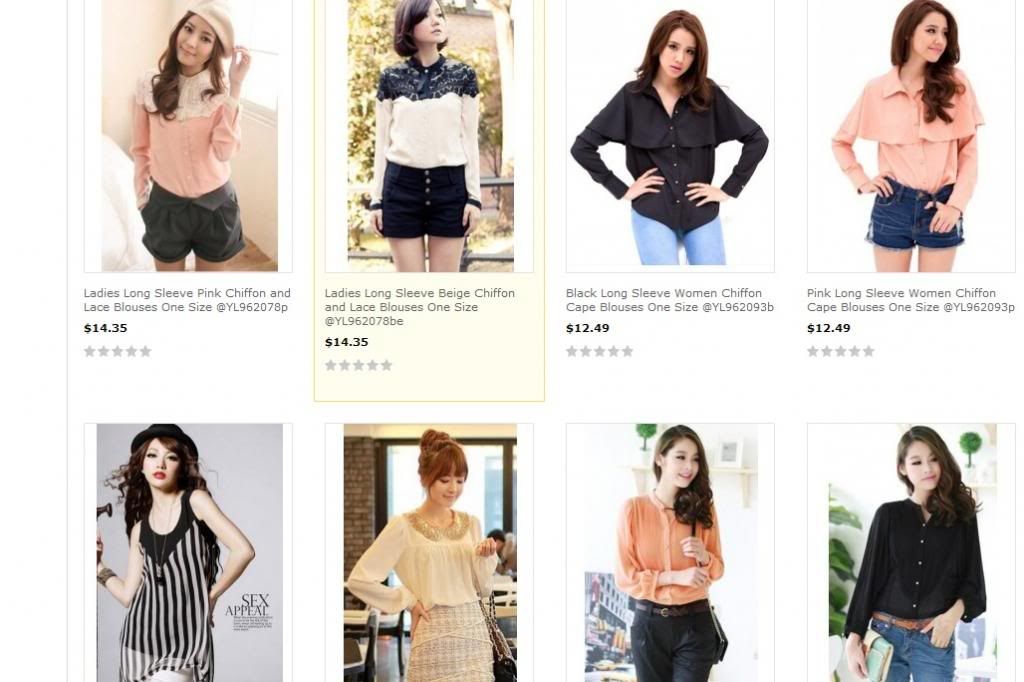 Some time ago I came across a online store called
efoxcity.com
that has the most beautiful pieces of clothing with a hint of
korean fashion style
. It is one of the biggest
women's clothing shops
I know and I completely fell in love with their sweet style and their girly items! I chose a couple of shirts I love from the website but I found it hard to chose my favourite items, and I won't even talk about their gorgeous pieces of jewelery. I mean, you can even find wedding dresses or
short cocktail dresses
, perfect if you're on the hunt for a prom dress!
You should definitely check their website if you'd like to get good quality clothing with a great price!
♥
♥
♥
Há algum tempo encontrei esta loja online chamada
efoxcity.com
e acabei, depois de uma pequena procura, por encontrar peças fantásticas e com um ótimo preço. Apesar de requerer um pouco de paciência acabei por encontrar coisas que adoraria ver no meu armário e estou mesmo a ponderar encomendar algumas camisas de lá. Dêm uma espreitadela!
formspring
•
twitter
• flickr
• lookbook
• youtube
• bloglovin