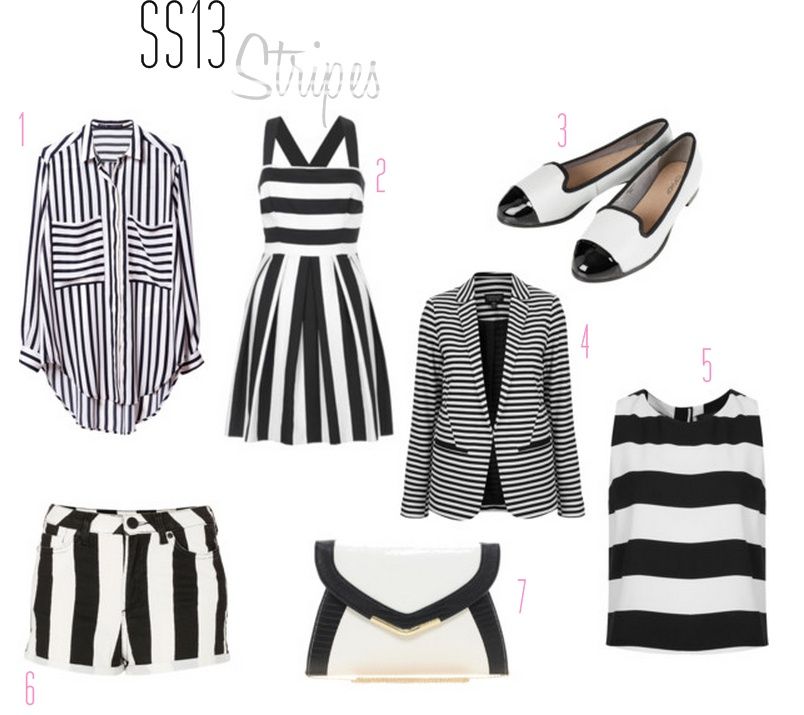 1.
Zara
, 2. Primark, 3.
Topshop
, 4.
Topshop
, 5.
Topshop
, 6.
Topshop
, 7.
Asos
I wasn't the biggest fan of this trend for summer 2013 until I came across this shirt from Zara and I instantly began creating outfits in my mind with this lovely piece. From then on I would fall in love with anything striped that would come my way and it is probably one of my favourite trends for the season.
Definitely something to add to my wardrobe as soon as possible.
What do you think about this trend?
♥
♥
♥
Admito que não era a maior fã das riscas até ter dado de caras com esta camisa da Zara e de ter começado a criar outfits com ela na minha cabeça em menos de 5 segundos. Desde aí sou incapaz de não me apaixonar por qualquer coisa às riscas que apareça à minha frente e esta acabou por se tornar uma das minhas tendências preferidas para a primavera/verão 2013. Há tantas maneiras de usar este estilo e todas as elas me parecem tão bem que mal posso esperar por adicionar a primeira peça ao meu armário.
O que acham desta tendência?
Aqui ficam algumas sugestões!
formspring
•
twitter
• flickr
• lookbook
• youtube
• bloglovin