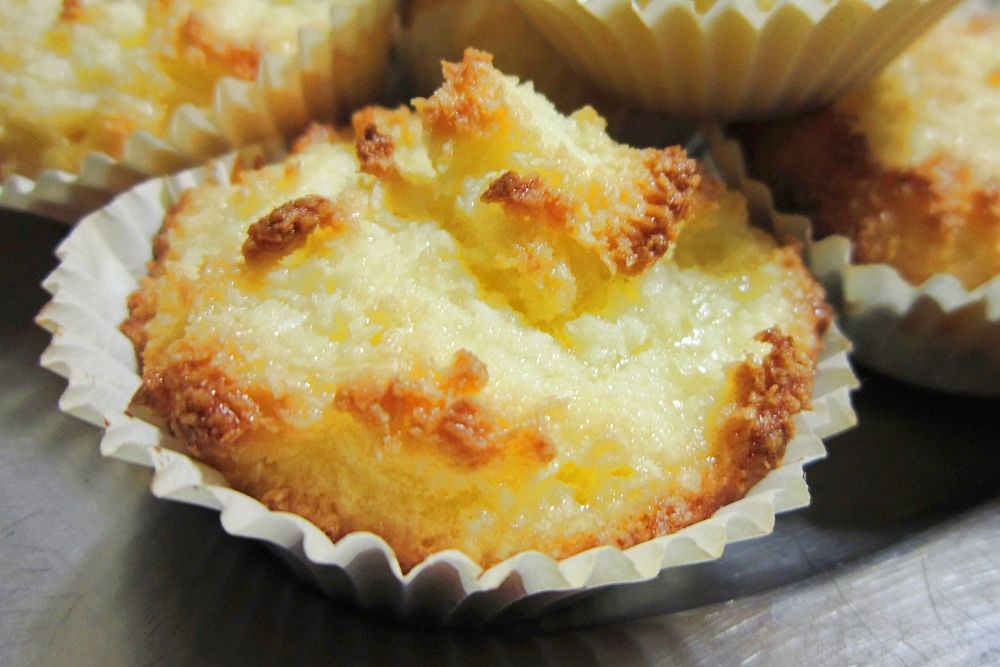 Yesterday after dinner me and my mom decided to get in the kitchen and bake some little coconut cakes. I'm not in anyway trying to brag myself but they turned out so delicious that I decided to share the recipe with you! I really enjoy cooking and even though I don't bake sweets a lot I really like to do it, specially in the company of someone else. I have already made my way through more than ten little cakes and I honestly can't get enough of them.
♥
♥
♥
Ontem, depois do jantar, eu e a minha mãe enfiámo-nos na cozinha a fazer coquinhos, ou bolinhos de coco. Sem me querer gabar, eles ficaram tão bons que achei que seria uma pena não partilhar a receita convosco. Quem me segue sabe que sou fã de cozinhar e apesar de não ter por hábito fazer doces (porque acabam por se estregar depois de já estarmos enjoados aqui por casa) adoro fazê-los, especialmente com boa companhia! Já fiz desaparecer uns 10 bolinhos e sinceramente, acho que não os vou enjoar tão cedo.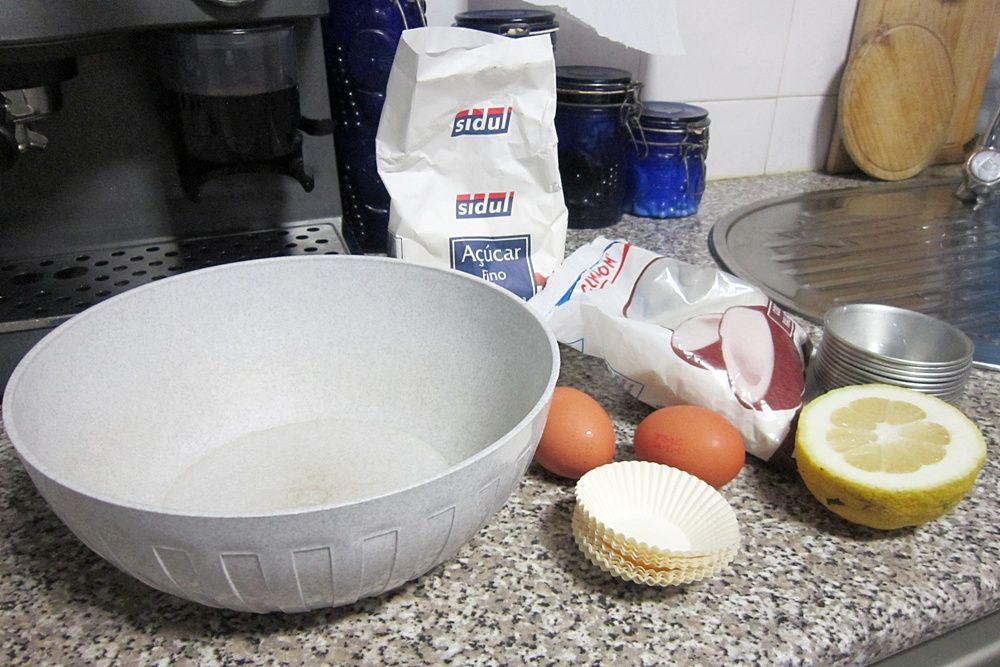 This are the ingredients you'll nedd

*

Os ingredientes são apenas estes

200gr desiccated coconut // 180gr granulated sugar // 2 or 3 eggs // half a lemon juice

200gr de coco ralado // 180gr de açúcar (ou mais, para os gulosos) // 2 ou 3 ovos // sumo de meio limão

Start by preheating the oven

//

Começa por pré-aquecer o forno
Mix all the ingredients together in a large bowl
//
Mistura todos os ingredientes numa tijela
Squeeze half a lemon and add the juice to the mixture
//
Espreme meio limão e adiciona o sumo à mistura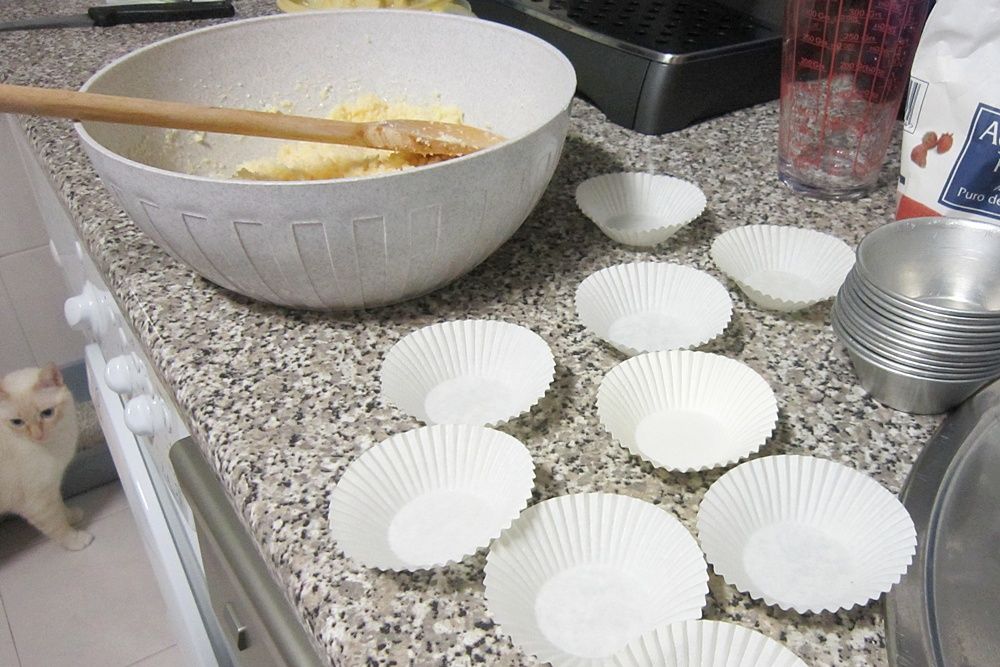 Mix it all together until a creamy consistency is achieved
//
Mistura tudo até atingires uma consistência cremosa
(and there's my kitten
//
e ali está a minha gatinha)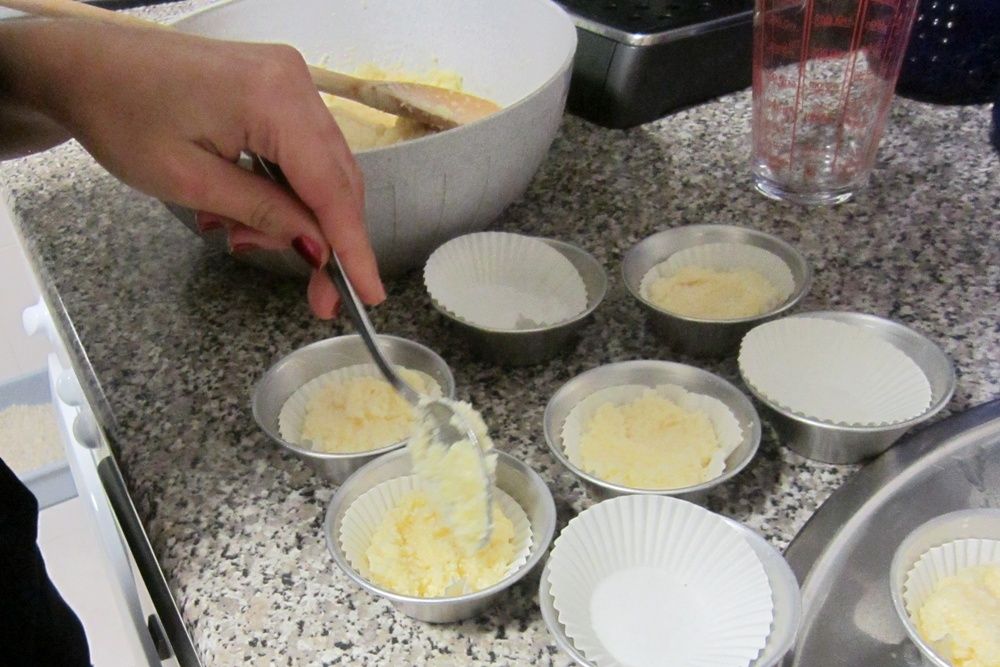 Then, it's time to fill the cupcake cases with the mixture, be generous!
//
E para terminar falta apenas encher as forminhas de papel, de forma generosa, com a mistura de coco.
It's oven time. Let them bake at 180ºC for about 10 minutes!
//
Por fim, 10 minutos no forno a 180ºC são suficientes!
And they're done!
//
E estão prontos!
It's a really simple recipe, even for beginners.
What do you think about the result?
A receita é muito simples de fazer, bastante básica, até para um principiante.
O que acham?
formspring
•
twitter
• flickr
• lookbook