I sometimes (actually, lots of times) catch myself wondering about the day I'll be rich and happy, always going for no-budget shopping spree. I'm not much of a material girl but like most of us ladies I love shopping and of course I have a little dream wishlist.
What's yours?
♥
♥
♥
Às vezes (bastantes vezes, até) dou comigo a pensar no dia em que serei rica, muito feliz e poderei ir às compras durante um dia inteiro sem pensar no dinheiro que posso ou não gastar. Não me considero muito materialista o que não quer dizer que não ame compras (quem não ama?) e que não tenha uma pequena e dispendiosa wishlist de sonho.
Também têm uma?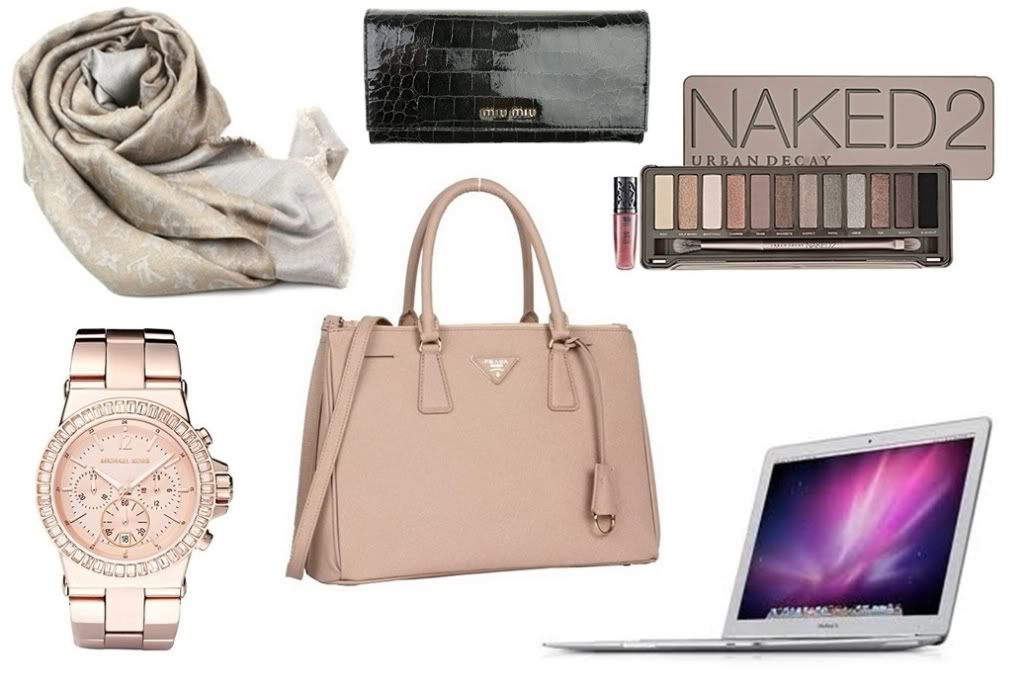 Louis Vuitton
monogram scarf
$85
//
Prada
totte bag
$1555
//
Michael Kors
watch rose gold tone
$295
//
Miu Miu
black wallet
€323
//
Urban Decay
Naked Palette 2
$50 //
MacBook
Air 13"
€1799
formspring
•
twitter
• flickr
•
lookbook